We have over 20 years' experience in the fields of buying, wholesale and retail. We currently have around 10,000 lines of stock including ethnic crafts, clothing, jewellery, woodcraft and furniture.
Our impressive warehouse was the first public library in Manchester. It now thrives in Manchester's busiest wholesale area.
A second level view of the warehouse.
Upstairs we carry a huge range of bedspreads, torrans, and wall hangings. When visiting the warehouse, there is a £100.00 minimum purchase excl. VAT. On your first visit please bring proof of business with you so that a customer account can be created.
Silver Department
The silver department has a vast range of silver rings, earrings, necklaces, bracelets and amber jewellery. Our friendly and helpfull staff will be more than happy to assist!
To the right you can see our amber display - only a small part of our large jewellery collection!

Our team of buyers spend many hours travelling and sourcing new items to meet the demands of our discriminating clientele. If you would like one of our agents to visit you with samples of our products, please click here or telephone 0161 832 8184.

Our Location:
124 Cheetham Hill Rd, Manchester M8 8PZ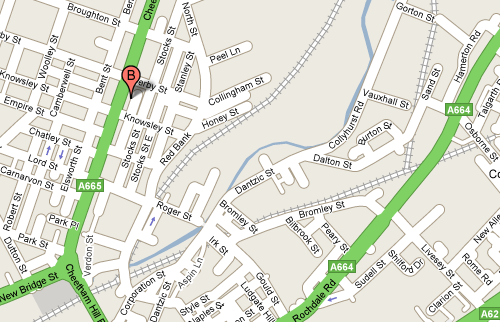 Larger Map (Google Map) ->